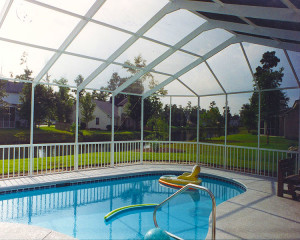 Are bugs and insects keeping you from enjoying a wonderful poolside drink in your own backyard?
A screened in pool enclosure is the answer.
Keep out the bugs without toxins chemical sprays or covering yourself with insect repellent.
Enjoy sitting outside and sipping a nice cold drink in your beautiful pool enclosure, while the frustrated and thirsty bugs are kept out!